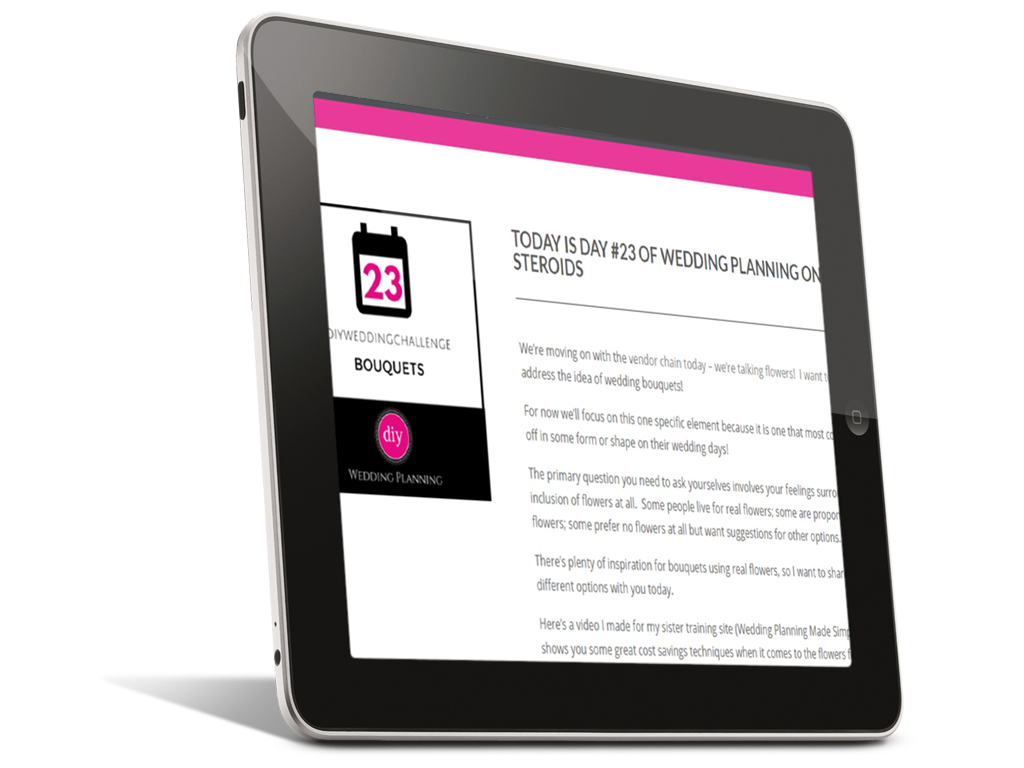 Over 5,000
Join the thousand of couples who have gone through this FREE course to rave reviews!
Tips and Resouces
Discover proven strategies for getting a wedding you'll truly love on a budget you can afford
Make It Memorable
Set the bar! Learn how to create a unique one-of-a-kind wedding day that your guests will rave about.
LORI'S WORK HAS BEEN FEATURED IN:

"I hired a wedding planner that gives me homework and keeps me on track but I feel I get more tips and advice from your emails. Whenever I read them, it motivates me to focus and enjoy my wedding planning in a positive way.
If you lived locally to me I'd hire you to be my wedding planner in a heartbeat :). "
Kimberly Docamo
"I have just finished your 30 day email course and I wanted to thank you, I found them honest and useful.
I follow you on Facebook and Pinterest and love your ideas! You've given me plenty of inspiration and lots to think about . "
Teri Oliver
"Lori, I just wanted to thank you for the wealth of information you have offered over the past 30-days to ensure that my big day runs smoothly.
Your tips and guidelines provided the most cost effective ways on how to make that happen, and I cannot thank you enough.
You have been an absolute blessing to me. "
Alecia Johnson
Do Yourself a Favor and Get Started Today!