Not all wedding parties are created equal!
In this day and age, some couples choose to have differing numbers of bridesmaids and groomsmen, small wedding parties or massively large ones; mismatched outfits all around and in some cases Groomswomen or Men of Honour. All of these just add to the interesting mix that makes up a very personal and customized wedding.
Scroll through these photos of wedding parties that embrace it all.  And while you're at it check out how these clever photographers managed to make it all work!
Photo Credit: Style Me Pretty
Remember that it's okay to follow your heart but keep in mind that there will be a few challenges as you navigate the waters.
You'll need to consider how you want to match up your attendants IF you choose to have them walk down the aisle together.
You might have the men stand with the groom and have the women walk alone. Maybe you pair two women with one man or vice versa.
You may have to look at non-traditional head table seating arrangements or just break tradition.
Photo Credit: .tumblr.com
Photo Source: Offbeat Bride
Your attire choices could end up being a lot of fun if you choose gender role reversal, just keep the colours the same and add some fun accessories to tie it all together.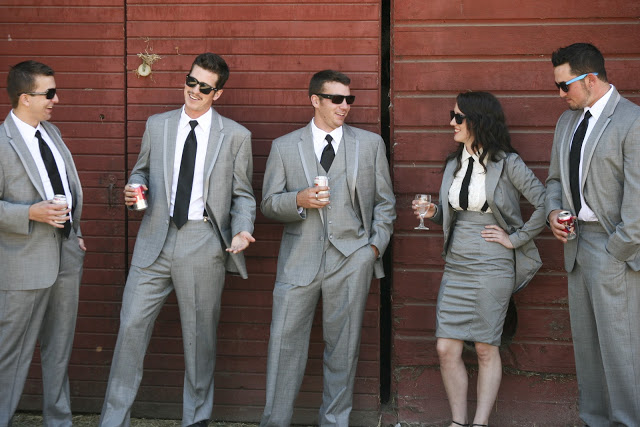 Photo Source: The Parish House
Spend some time talking to your photographer mapping out shot possibilities for your wedding party in advance, so you aren't scrambling on the day – this could save you a lot of time you could be spending with your guests!
Photo Source: Lauren C Photography
Whatever you choose to do – there are numerous ways to accommodate your choices and I've you've enjoyed the photos I've chosen to inspire you!