Bridal bouquets are one of the few elements that are a part of almost every wedding regardless of the size of the budget.  Considering that most bridal bouquets start at $150 and many cost around $250 – this is one area where you might want to look for alternatives without giving up style.
You may not necessarily be looking to save money (who are you?) – you just don't want to include real flowers. The great thing is that many of these can be done in advance – anything to reduce stress is a good thing.
And how many brides save their bouquets after their weddings – why not make something you can enjoy leading up to your day – can you say motivation?
There are a number of ways you can do this and I've gathered images of some interesting and very beautiful alternatives to real flowers.
These bouquets are actually made of coffee filters – amazing right?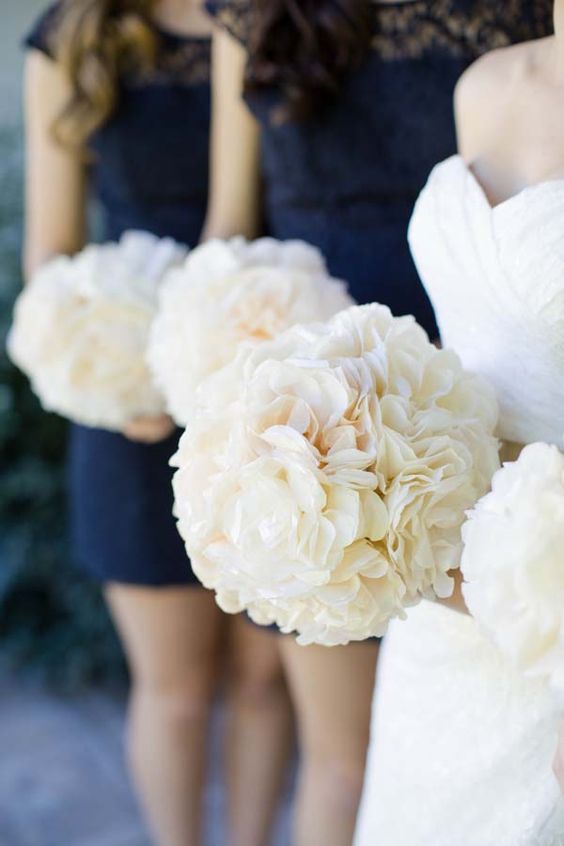 Image Source: Wedding Chicks
This next bouquet is made entirely of felt flowers. Even if you don't like the fall colour palette, don't worry – you can use any colour combination!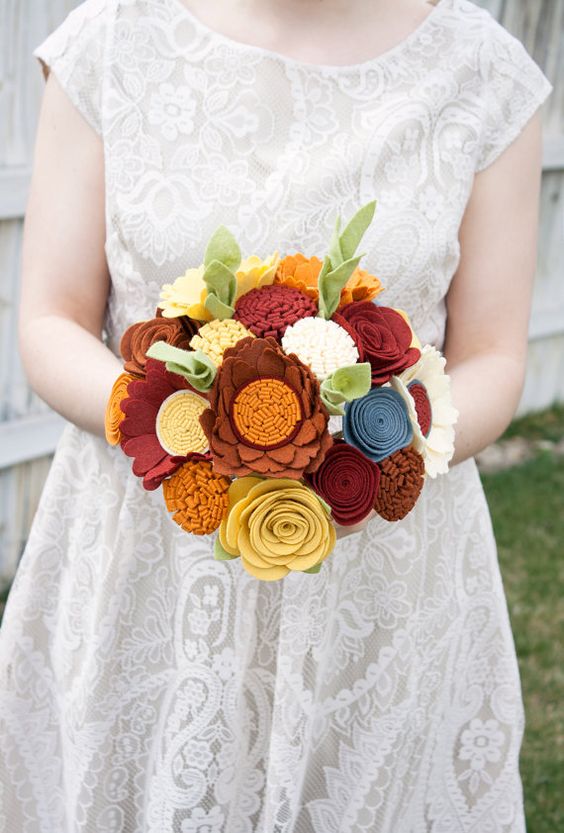 Image Source: Etsy.com
You can even create gorgeous bouquets using paper. This stunning arrangement incorporates branches which adds an element of "realness" to the look.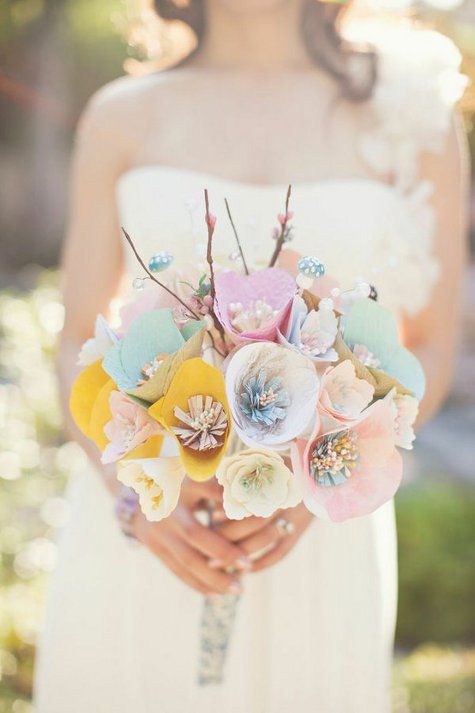 Image Source: Style Me Pretty and Kim Le Photography
Here's some other great options.
Image Source: Cotton Bouquet | Yarn Bouquet | Wheat Bouquet | Fabric Bouquet | Pinecone Bouquet | Wheat and Pod Bouquet |Paper Bouquet
Even whimsical flags bunched together can set a mood of things to come and still look great.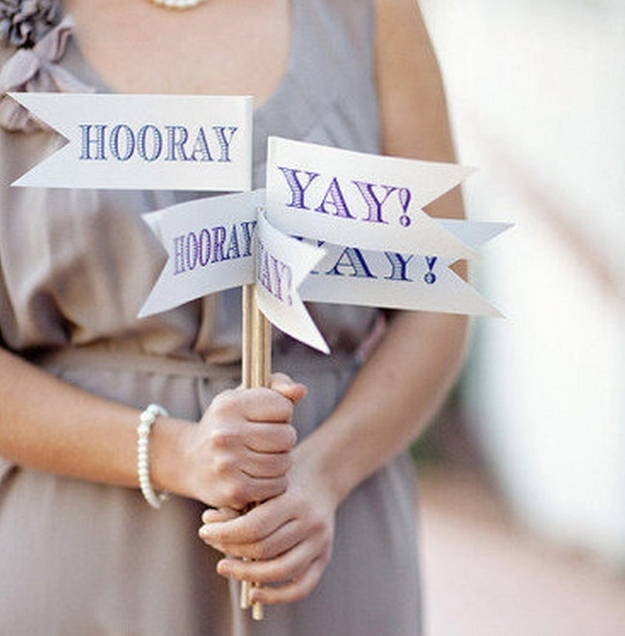 Here's one more example of how yarn in the form of pom poms can be used to create a spectacular visual statement.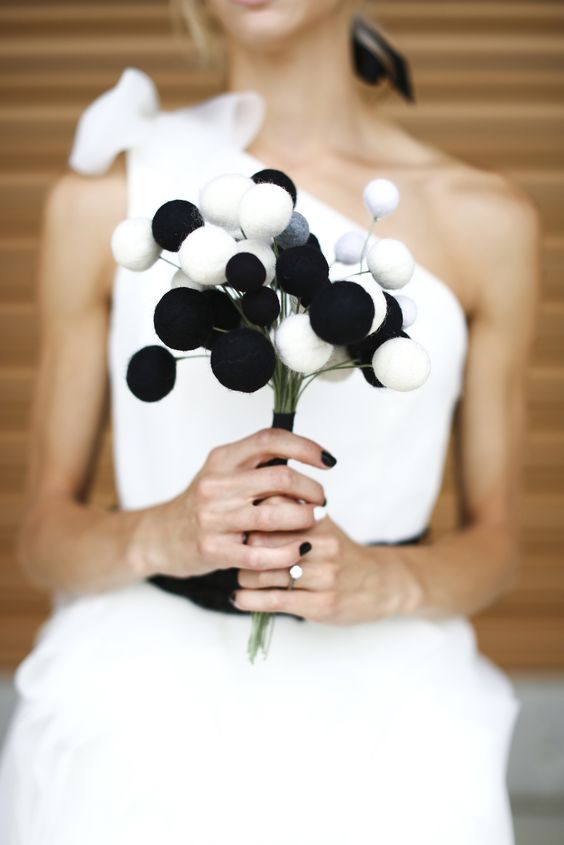 Image Source: the knot
The benefit to using non-floral arrangements is that they can be created in advance without any last minute stress. You are only limited by your imagination!
Hope you liked these ideas!
Lori x