Where to even start?  Thank you for making my dream wedding come true.  When I was going crazy, you calmed me down.  When I wasn't sure what to do, you talked me through everything.  You are such a strong, caring, talented lady and I truly look up to you.  I can't thank you enough for everything you have done.  You are so good at what you do, the wedding was beyond anything I could ever have imagined. Thank you soo much!
Jessica Eren
I just finished your 30-day course and wanted to thank you. I found your emails honest and useful. I also follow you on Facebook and PInterest and love your ideas. You have given me plenty of inspiration and lots to think about.
Teri Oliver
Lori listened attentively to Lisa's wishes told her that it could be done. I felt such professionalism from her that I totally trusted her to develop Lisa`s concept, even though I could not visualize it myself…  At age 25, Lisa jumped into bed with me at the hotel that night with a hug and a declaration of elation that "her dream was coming true!" The wedding will always be a glorious memory for all 100 of us who shared the weekend together.  Thank You!  You made ALL our dreams come true!
Vicki Wyard
Lori, I just wanted to thank you for the wealth of information you
offered over the past 30-days to ensure that my big day runs
smoothly. Your tips and guidelines provided the most cost effective
ways on how to make that happen, and I cannot thank you enough.
You've been an absolute blessing to me.
~Alecia Johnson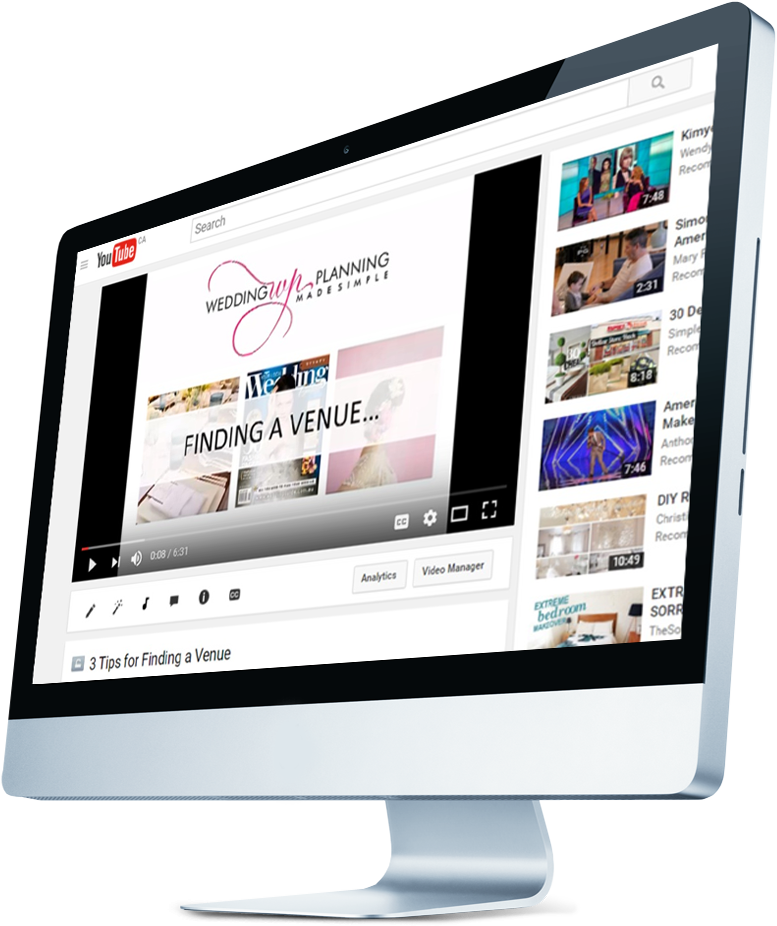 Thank you so much for your 30 day emails. I'm getting married in February, so I'm new to this wedding planning business but your emails have helped me get organised and also helped me get my priorities right. My head would still be in a muddle without your help. Thank you so much. I will definitely be recommending you 🙂
Maria Carr
I loved the Wedding Planning Checklist on Steroids by Lori. It was SO helpful with my wedding planning. I have printed off several checklists from other places online, but none of them were as informative and helpful as this one. Lori didn't miss anything!  I also really enjoyed how each subject was sent on a different day. That way, it wasn't overwhelming! I would definitely recommend it to anyone else who is in the midst of planning their wedding!
Tricia Pawelski
Hi Lori
The 30-day training has been so helpful. It got me to think about things I hadn't thought of and helped to remind me what is most important to me. I can tell you are very passionate about helping brides everywhere. I'm from Devon in England and your training can relate to anyone anywhere on some level. I check out your facebook page regularly too.
Emma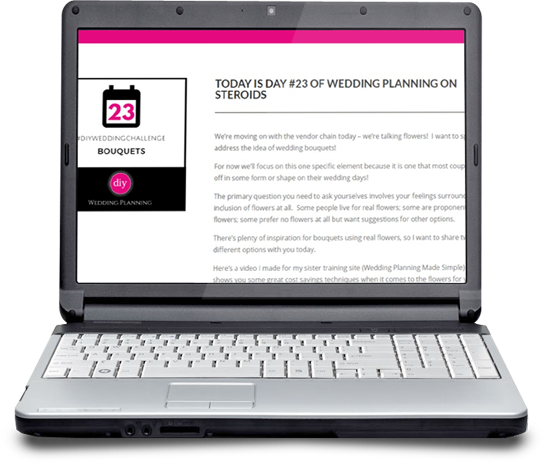 … I have read many other sites and their "help guides" to wedding success but wasn't really impressed and I thought I was going to have to cancel my dream. Only with Lori's 30 days of emails was I impressed. I realized that I don't have to let go of my dreams.  I now know that a big wedding may not be in my budget, but I can do anything from finding the right place, to cutting some extra things out that I don't need, or making things myself. Most importantly, I've been reminded to have fun. It's our day and I'm going to enjoy every minute of it!
Amanda