You're weeks away from your wedding and you couldn't be more excited! The details are in place, everything is running smoothly and your wedding planner has everything under control. Or do they?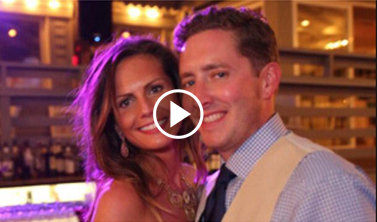 What happens if you are one of the dozens of couples who have been affected by a company that sent a filing for bankruptcy notice in Boston or the handful of couples in Calgary whose wedding planner was fired from the very venue you thought you had a firm contract with?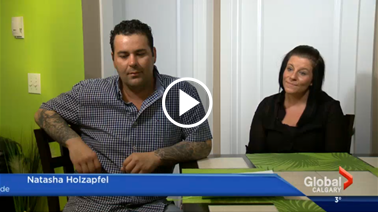 These two stories emerged within hours of each other; two different cities and two different countries.  So how can you protect yourself from facing such a devastating situation when you should only be feeling beyond excited in anticipation of your wedding day?
Here are 5 tips to help you protect yourselves from unethical businesses or unforeseen circumstances:
1/ Check References: In most cases, a wedding planner can simply open up shop and start contracting clients, but this does not guarantee that they know the first thing about running a business. Check their references and/or their professional status (certifications, BBB standing and reviews).
2/ Know Where Your Money is Going: Many wedding planners will handle all of your venue and vendor bookings for you (for a fee) to alleviate the stress of you having to do it all yourself. Make sure you have copies of receipts for deposits on all of the vendor bookings that you have paid for and a communication trail.
3/ Form Relationships with Your Vendors: You will want to know who your planner has recommended to you. Meet individually with your vendors (with or without your planner depending upon the level of service) to discuss your vision and your hopes. They're human and they'll have an emotional investment in your day if they get to know you better. Consider them your partner in success on the day. Treat them well and they'll go the extra mile for you.
4/ Remember That This is Business: Yes, you hired your planner because you immediately connected and felt like BFF's, but at the end of the day, this is a business transaction. You should have ongoing communication with your planner on a monthly or even bi-weekly basis to discuss the business aspects of your wedding day – including the budget, payments and balances.
5/ Get Wedding Insurance: Once upon a time this wasn't even available to couples. While every company is different, insurance can help when you are faced with an unexpected occurance from an illness in the family to problems with a venue or vendor. In many cases, it won't stop you from feeling the stress of having to postpone or reschedule your wedding day, but it will cover you financially. Read more here from the Knot: https://www.theknot.com/content/wedding-insurance-101
This is YOUR wedding day. Unfortunately things happen that we can't control, but if you can remove the emotional attachment to the business side of your wedding, you'll be looking out for your own best interests in the end.
Lori xo