Have you ever watched a show about people using coupons to save massive amounts of money on their groceries or household items? Maybe you've heard stories where some people pay a fraction of the price for an airline ticket compared to someone else on the exact same flight.
What if I told you that you too could use a few simple strategies to save money on YOUR wedding, so you're paying less than the next couple?  It's true!
Just to be clear, I'm not talking about trying to pull off a 150 person wedding for $5,000 but I am going to show you how you can save thousands of dollars off of the price of an average wedding, just by being strategic in your decision making. Here are a few tips you can easily use to stretch YOUR wedding budget.
Tip #1 – Set Your Priorities before Pulling Out Your Chequebook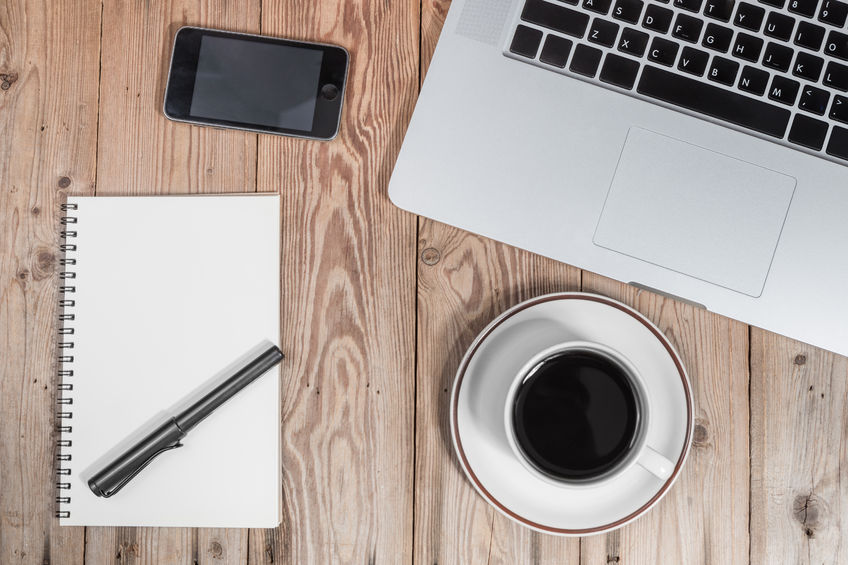 The number one mistake most couples make is that they are flying by the seat of their pants without a detailed wedding plan. I get it. If this is your first time planning any event, let alone your wedding, the overwhelming task of even knowing where to begin or what to do is plenty to think about on its own.
So here is my sage advice to everyone – you don't have to know everything – but you DO have to get clear on what's important to the two of you BEFORE you fall victim to the pressures of society, family, friends and the media.
I like to compare planning a wedding to building a house because it's an analogy most people understand. We know that building a house requires a lot of steps and takes time to complete.
We know that blueprints, the foundation and mechanical components (think heating, air conditioning, plumbing and electrical) are all necessities, but they sure aren't sexy.
But try doing them out of order and see what happens! Not only is it going to cost more to get what you want in the end – it's going to be a whole lot more stressful as well.
Believe it or not, your wedding is the same. You need to do that groundwork first or risk higher costs and more stress.  Decide what's on your "must have" list. Discuss your "nice-to-haves" and your "absolutely nots". Write down everything and discuss it together. Talk about what kind of wedding day you want to create. Talk about who you should invite and how much money you have to spend. Explore some outrageous components that capture the essence of your coupledom (is that even a word?).  Take the time to remember the things you love most about each other and the quirky things only you and your close friends would understand.  Armed with all of these thoughts, create your own wedding day blueprint that will help you navigate all of the decision you will make during the course of your wedding planning.
Do this one thing and I promise that you'll not only save money and stress, but you'll be one of the elite few who end up having the wedding they've always wanted, without having to break the bank.
"If you don't know where you are going, you will probably end up somewhere else". Lawrence J. Peter.
Tip #2 – Compare Apples to Apples When Choosing Your Venue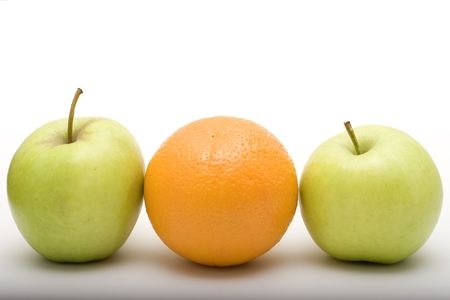 Not all venues are able to provide the same items or services as each other so it's important that you look at all of the inclusions before signing on the dotted line.
Here are some examples for you: some venues have their own tables and chairs, others don't. Some venues have nice chairs that you don't have to do a thing to – others not so much. Some venues offer you basic linens while others don't carry any at all. Some food prices include service staff while some charge additionally per staff member. Some venues charge you for every single thing you use and some provide items as part of their base packages.
The reality is that there are many, many factors that should be considered when selecting your venue and the first place to begin is to identify a list of things you are looking for and then write them out in a checklist format that you take with you to every venue viewing.
This way when you try to remember all of the details of the places you have looked at, you will be able to compare the venues more easily on not only price, but service offerings.
Do this little thing and you'll feel confident that you have made the best choice for you, without dealing with unexpected surprises and hidden costs.
Tip #3 – Look in Unusual Places to Find Untapped Talent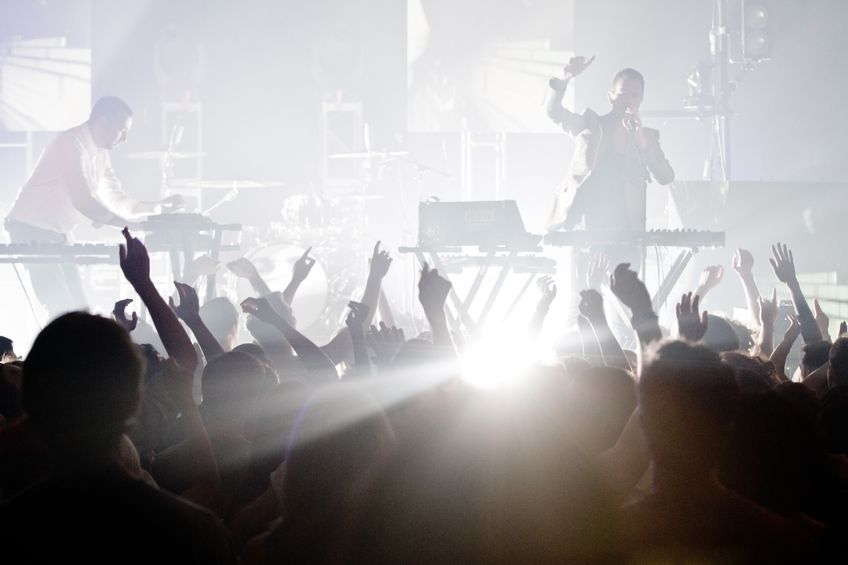 There are some amazing ways to find untapped talent in your local area that will ultimately save you a lot of money in the end.
The first thing I want you to know is that a qualified professional is worth their weight in gold, so do your due diligence and pay what you can to get someone who is going to show up and deliver as promised.
But, if you are like most other couples, you're going to have to make choices about where you splurge and where you save.
Here are 3 quick tips on how you save money on your vendors (Yes, 3 tips in one … bonus!)
Check out professional associations. They cost money, so those who sign up for them are generally pretty serious about their craft. Don't be afraid to call the association to ask for recommendations for someone who is looking to build up their portfolios – for example, a photographer or videographer.
Wedding and Bridal shows list their exhibitors online. Take your time to look at the exhibitor listing. Make note of those that interest you and call them. Find out if they are planning on offering a special show price or incentive as many vendors do just that.
Watch local blogs for both weddings and corporate events. You'll find vendors listed for style shoots or real weddings and these can be a great source of information as well as an indication of their own artistic style.
Tip #4 – Use Rewards Points to Pay for Your Honeymoon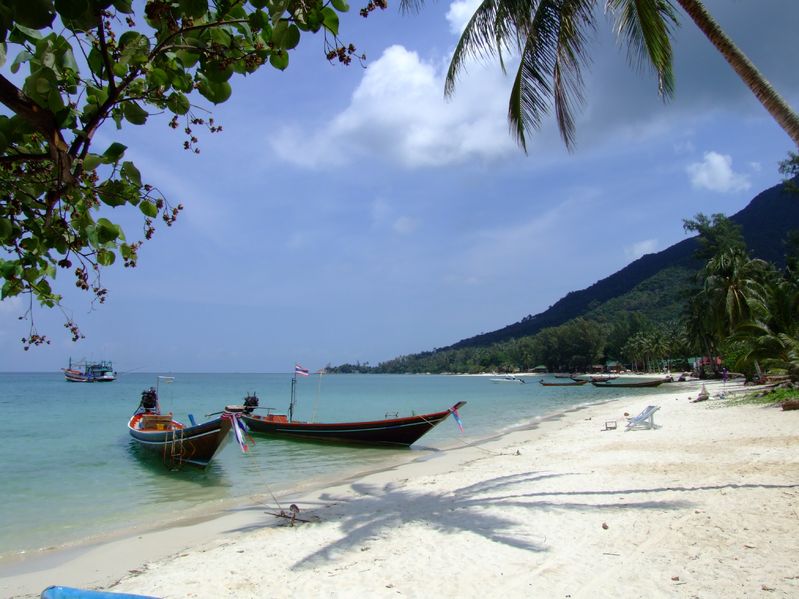 One of my favourite strategies involves using rewards points to get free stuff.  In many cases, you'll be buying items anyway, so why not maximize your rewards bonuses in the process?
While every country has different rewards systems, it's a really good idea to really look into the ones that are available to you – whether it's through a credit card provider, rebate program or other options.
Let me give you a real life example: I use points for two return airfares to Mexico twice a year.  How? By being mindful of where I am spending my money.
If I am going to buy gas, I go to the service station that offers points. If I need to do car repairs – ditto. I look for special offers from the rewards company to see if I am going to be purchasing items in the near future where special bonus points are being given. I get points on my office supplies, banking and the biggest expense of all, my groceries!
I've taken the time to educate myself on how I can accumulate points quickly and while I am pretty good at it, I know there's always room for improvement. The bottom line for me is that I prefer knowing that every time I make a spending decision, I'm working towards my next trip without paying a single cent more than the next person.
Just remember, many of the rewards points available will get you hotel rooms, car rentals, airfares or other goods and services that may just be the ticket to your honeymoon – literally!
Tip #5 – Be Strategic When Using Décor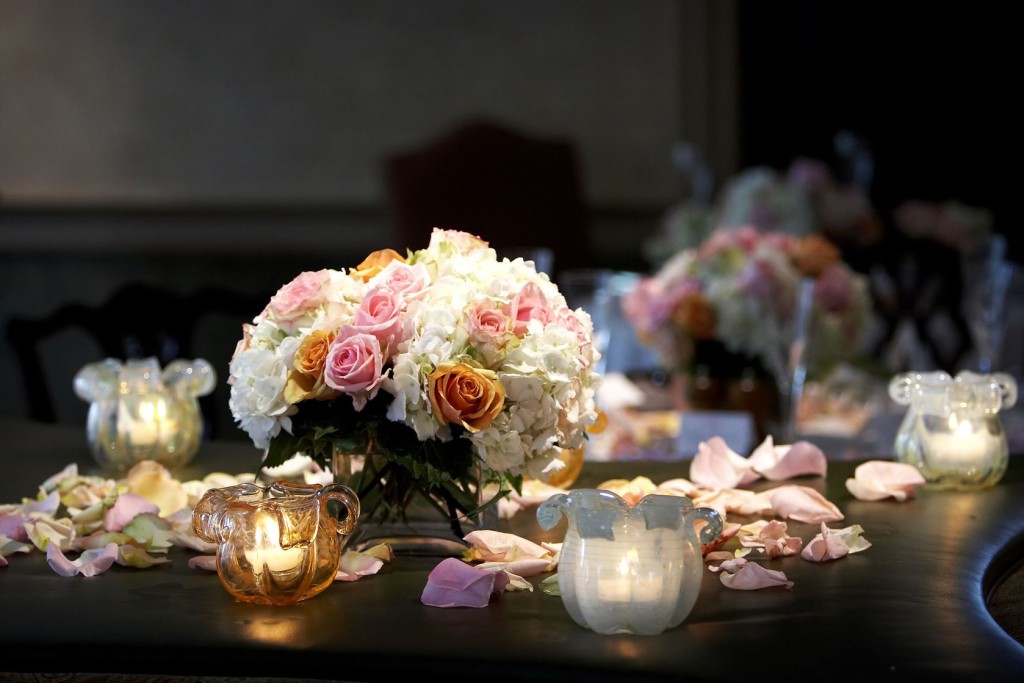 Décor is what most people get really excited about, after all what's not to love. I am first and foremost a creative person with a real passion for event design, so I know the good, the bad and the downright ugly of making décor mistakes.
Here's what you should consider before buying all the pretty stuff that's calling your name, especially if you are actually trying to maintain a budget. Trust me, it's just too easy to spend way more than you need to.
Every wedding will have a different set-up and format, so I want you to concentrate your décor budget on the big impact items ONLY in the places your guests will be spending the most time.
For example, if you are having a 3 course, served sit-down dinner with speeches, your guests are going to be spending at least a few hours at their tables so make it visually enticing, but don't forget the head table backdrop either.
If you are having a cocktail reception, wow your guests with an extravagant entrance, a beautiful bar area or fabulous seating.
Perhaps a buffet is more your style – put time and effort into making it a stunning showpiece for maximum impact.
Décor sets the mood, supports your vision and delights your guests, but more is definitely not always best. Using it strategically helps you focus your guests exactly where you want them to look while saving money in the process.
Do You Want Even More Tips on Saving Money?

And as always, make sure you check in often on my Facebook page for my latest updates and great wedding tips!
Happy Planning!
xo Lori